Performance Troupe Director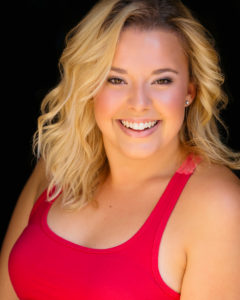 Maggie is a passionate performer, community builder, and Diet Mountain Dew enthusiast. With a love for making people laugh and connecting with others, Maggie is so excited to bring her energy and enthusiasm back to Theatre Arts!
Maggie grew up attending Theatre Arts as a student, and specifically loved her time spent as a Troupe member. After graduating from the University of Oklahoma with a degree in theatre, Maggie spent a few years running summer camp programming before moving back home to Tulsa. She became an instructor at Theatre Arts and worked as a drama teacher in Broken Arrow Public Schools.
She spent the last two years in Fort Smith, Arkansas teaching musical theatre at an amazing dance studio and chose to start her own social media marketing business (with TA as her first client) while her soon-to-be husband finished up medical school.
Maggie is thrilled to be returning to Theatre Arts, the place where she first fell in love with the stage, and to take on the role of Troupe director.