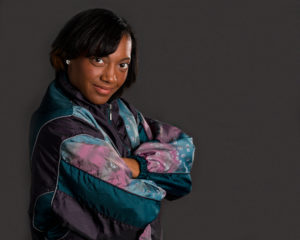 Born in Dallas, Texas to a family of musicians, TeKi began her dance training in high school on the Memorial Varsity Pom Squad. From gaining the interest in movement, she began to train at Tulsa Ballet in many dance styles such as ballet, jazz and more importantly hip-hop.
While receiving her Bachelor's in Science and Psychology at the University of Oklahoma, TeKi traveled across the country to train from the best. Dance has taken her to Los Angeles, Florida, New York and even Canada. She has trained with choreographers such as Dave Scott, Brian Friedman, Sean Everisto, Tabitha & Napoleon, Wade Robson, Luam, Twitch, Tyce Diorio, Mia Michaels and more…
TeKi teaches and choreographs for several dance teams, workshops & studios in the tri-state area and is the creative director / choreographer for Organized Khaos. She has choreographed for commercials, musicians, Kidz Carnival, and trained many dancers who are currently signed with dance agencies. Teki is motivated to influence the young to seek activities such as dance rather than to pursue violence and desires to create a movement that fulfills Gods word given in Romans 12:1-2, creating an artistry & industry that help dancers not conform to the ways of the world.