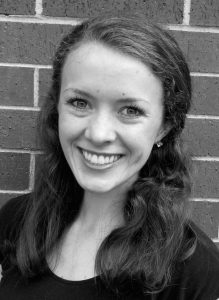 Bethany Raley grew up dancing and tumbling at her mother's dance studio in Tulsa, Oklahoma. After high school, Bethany studied dance at Brigham Young University-Idaho and graduated with an Associates of Science. She transferred to The University of Oklahoma and graduated with a Bachelors of Fine Arts in Modern Dance Performance. At OU she trained in modern, contemporary, and ballet dance and performed with Contemporary Dance Oklahoma. During her senior year at OU, she attended the Beijing Normal University International Creative Dance Seminar in Beijing, China. In between college semesters she trained at the Boulder Jazz Dance Workshop and Ririe Woodbury's Move-It Summer Intensive.
Bethany has been teaching dance since 2010 at various locations in the Tulsa & Oklahoma City metros. From 2017-2018, she taught dance and tumbling classes for children through Edmond Parks and Recreation. During the 2018-19 school year, Bethany piloted Western Heights Public Schools' first year for their dance program for their middle and high school students.
Bethany has choreographed for OU's Young Choreographer's Showcase and Tulsa Community College's Musicals Big Fish in 2017 and Mamma Mia! in 2019.
Bethany loves to dance and loves working with the students of Theatre Arts!